Easter Sunday, Cherry Blossoms, and YouTube | Sunday Wrap-Up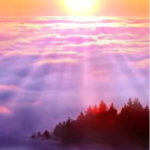 The Sunday Salon is a weekly blog hop hosted by Readerbuzz.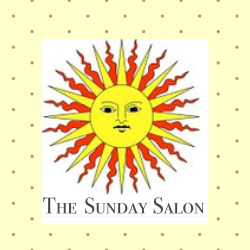 The Sunday Post is hosted by Caffeinated Reviewer.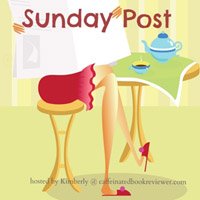 Easter Sunday
Mr. Lioness and I spent last Sunday eating a delicious Easter dinner at my sister-in-law's house.
The dinner was wonderful: roast beef, potatoes, asparagus, salad, and lots of wine!
It was great seeing all the family again. It's wonderful to see the little children growing up and developing strong personalities!
Especially after two long years of COVID, it's nice to get back to a somewhat normal life.
Reading
I posted a review of The Fur Person by May Sarton. It's a lovely book about a stray cat's search for a proper home. May Sarton based it on her own cat named Tom Jones.
I have also posted recent reviews of Bridget Jones's Diary, Tisha, A Tree Grows in Brooklyn, and Drinking: A Love Story.
I have been slacking on my reading lately. So far this week I have read only one book: The Boys: A Memoir of Hollywood and Family by Ron Howard and Clint Howard.
Both of them were very successful child actors. Ron starred in The Andy Griffith Show and Happy Days, while Clint starred in Gentle Ben and appeared on Star Trek.
Ron Howard, of course, went on to become an Oscar-winning film director. He has directed many fine films such as A Beautiful Mind and Splash.
Cherry Blossoms
I posted some photos of the cherry blossoms at Branch Brook Park in Newark on my other blog: New Jersey Memories. That park has the largest collection of cherry blossoms in the United States. Yes, even bigger than Washington DC!
We hadn't gone in several years so it was nice to be back! I really love the springtime after the dreary winter. I suffer from Seasonal Affective Disorder and the winter seems just endless to me.
We also went to visit the daffodils at Reeves-Reed Arboretum in Summit, New Jersey, but I haven't posted those photos yet! Hopefully, I will post them soon!
YouTube Channel
My husband started a YouTube channel in January (with some help from me!)
It is called Serene Sensations.
It is a relaxation channel that we hope will help people feel less stressed despite the frightening and dangerous conditions the world is in right now. If we can make some people happier after watching our videos, we will be overjoyed!
I plan to write several posts about our YouTube journey.
My husband has been learning how to make and edit videos on free film editing software. It's been a real learning curve for him. He loves computers but he has never worked on anything like this before.
I have been contributing the intro and outro graphics for the videos on Canva. Let's just say, I have no real talent for it, despite having used Canva for years to make Pinterest videos, Twitter headers, and other graphics.
However, I do come up with some of the IDEAS for the videos.
My suggestion for the latest video was The Golden Hour. I LOVE that time of day, whether in the morning or the evening.
After Mr. Lioness edited together some lovely videos, I decided on Grieg's "Morning Mood" as the perfect music choice. It's in YouTube Studio's audio library, so no worries about copyright infringement.
Being a Scandinavian-American, I have been very familiar with Grieg's music. I've always loved this piece of music. I think it complements the visuals perfectly.
The music was originally composed to accompany a production of Ibsen's Peer Gynt.
If you like the video please like and subscribe! It would really help!
Check out my Sunday post on Happy Mother's Day and 2 Crazy Weeks!
Also check out my post about moving my OTHER BLOG (New Jersey Memories) to WordPress: Moving My Blog From Blogger To WordPress (and changing the permalink structure!)
Thanks and have a great week!