Happy Mother's Day And 2 Crazy Weeks | Sunday Wrap-Up
Mother's Day
The Sunday Salon is a weekly blog hop hosted by Readerbuzz.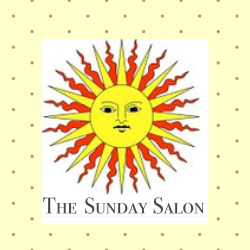 The Sunday Post is hosted by Caffeinated Reviewer.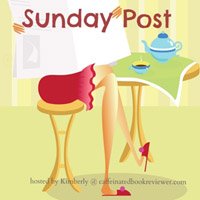 Happy Mother's Day Everyone!
I hope you have a great day!
WordPress Automatically Sending New Comments To Trash
I use comment moderation because of spamming issues. This is a chronic issue for WordPress users.
WordPress has been automatically adding new comments on my blog to TRASH.
I am very sorry if it seems that I have ignored your comments.
The Comments section on the Dashboard didn't show that there were ANY comments. Usually, it shows a bright red number when there are comments. It showed nothing.
I admit that I am not very good at the technical part of WordPress, so I have trouble figuring those things out. So I Googled it.
On the WordPress forum, I read about a person who found 169 comments in trash dating back months!
I also read in the responses that I should delete a certain plugin that might be causing that issue. The plugin is called Mojo Marketplace.
I deleted it. Then I made a comment from my other blog's (New Jersey Memories) account.
It worked! The comment went straight to Pending!
A bright red number showed on the Comments section on the Dashboard! This should take care of that issue!
Allergies and Handmaids
Last week I had a deep-seated allergy attack that lasted for days.
While bedridden, I began re-reading The Handmaid's Tale and crying. Who thought this would happen in America?
I guess Margaret Atwood did, and she wrote this decades ago.
THIS WILL CAUSE CHAOS.
Frankly, I am sick of chaos. We've had enough political chaos for the last six years to last the rest of our lives.
While I stayed in bed during the allergy, I wrenched my back.
Am I the only one who wrenches their back while sleeping?
New Book Review
I did manage to totally revise and re-post an old book review of Five Finger Discount: A Crooked Family History. This is a terrific book about a family living in Jersey City, New Jersey in the 1970s.
Jersey City had not gentrified then and it was a tough place without rules or laws.
Also, the author's grandfather tried to kill her family. Have I got your attention yet?
I had started revising that post when I finally made the change from the WordPress Classic Editor to the Block Editor.
I had disliked the block editor when it was introduced several years ago and struggled with using it, so I gave up.
That's why I have been using the Classic Editor Plugin for a couple of years, but I finally decided to bite the bullet.
Writing NEW posts is fairly simple, although it takes a lot longer.
However, it is difficult to convert the old posts to blocks.
I just decided to add some more quotes and fix old links and just re-post.
I still have a hate-hate relationship with the Block Editor. I am slowly starting to appreciate some of the features it has, though.
I write all my new posts in the block editor but spent weeks moving each of my old posts individually to the block editor. It still was glitchy but I persevered.
Google Is Refusing To Index A Post On My Other Blog
I had posted about The Clara Barton Schoolhouse on New Jersey Memories back in January. I have sent sitemaps to Google Search Console but it absolutely refuses to index that post because of "redirection issues" which I can't figure out.
Perhaps it's time to move that blog from Blogger to WordPress.
Our YouTube Channel Finally Has Subscribers
Meanwhile, I want to thank everyone who liked and subscribed to my husband's YouTube Channel!
Thank you so much! I wrote about this in my last Sunday post.
We put up a new Mother's Day video for everyone! If you like it, please like the video and subscribe to the Channel!