Borders Books 1971-2011 Farewell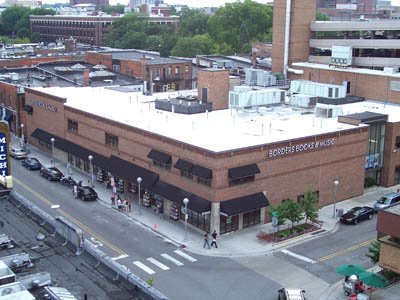 Borders Books Will Be Closing All Their Stores
It's a sad day for book lovers — Borders Books will be closing all their stores. Sigh.
I had wonderful times at the store in Wayne, NJ.
That store closed several years ago when Wayne Towne Center mall was partially demolished.
I spent many happy hours reading books, buying books, and choosing opera CDs for Christmas gifts for my relatives.
Even though it was a chain, that store was very "homey". I remember swing music playing and people dancing in the aisles.
That branch was my favorite chain bookstore EVER. No one ever pestered you if you sat in a chair reading a book for a long time, as has happened to me in OTHER bookstores.
Everyone who worked there was extremely friendly.
I have really missed that store.
Of course, thousands of people across the country will lose their jobs.
Borders to close all 399 bookstores, sending book-lovers reeling
Lamenting Borders' Death at 'Store No. 1'
There is an excellent post about this on Shawn James blog.
My Last Visits
The first three photos of this post are from Borders Books at Rockaway Mall in New Jersey, and the last two are from Lycoming Mall in Pennsylvania.
It was very sad to see them having Going Out Of Business sales.
They will be missed!
Please read my post Time Out For Books.