The New York Public Library Lions Turn 100!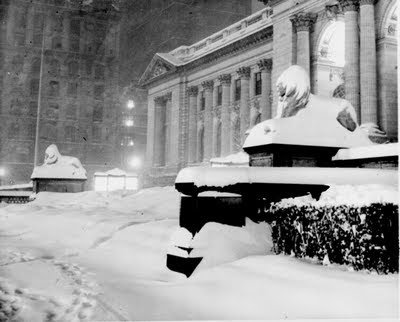 Library Lions Turn 100
The two beloved library lions, Patience and Fortitude, who guard the magnificent New York Public Library, are iconic figures in New York City.
The photo at the top of this post shows Patience and Fortitude in the snow during a winter storm in 1948.
I love them! The Lions are celebrating their 100th anniversary this weekend!
The library has celebrated by having lions — made of Lego bricks! — on display (at least for this weekend). See the video above (you might have to keep clicking it since it seems to buffer a great deal):
I heart these lion bookends. I hope someday to have them:
January 2020 Update: I have had these lion bookends for several years now!
If you love these bookends, you can purchase them here.
You can read more about the lions here.
You can see more videos about the Library on their YouTube page here.
If you enjoyed this post, you can also read about the New York Public turning 125 years old!
Thank you for reading The Literary Lioness!