The New York Public Library Turns 125!
The New York Public Library Turns 125 This Year!
The header photo is of the Main Reading Room at the New York Public Library. Isn't it a gorgeous room? Look at all the beautiful details in the ceiling, the walls, and the lamps! What a lovely place to read and study!
The Library's website is also celebrating the anniversary:
The Library's 125th anniversary is a moment to honor and reaffirm the enduring power of libraries. Our values of trust, respect, and free and open access to knowledge and opportunity are as essential today as ever before.
This magnificent library is celebrating the anniversary in many ways, including announcing the Top Ten checkouts of all time!
And the all-time most checked-out book is . . . The Snowy Day by Ezra Jack Keats!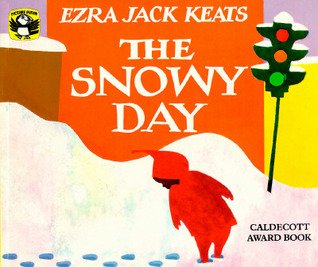 This charming book is a landmark in children's literature. The 1963 Caldecott Medal winner has a universal appeal with a child's experiences of the wonders of the first snowy day of the year. It was groundbreaking because the main protagonist in the story is African-American.
Many of the top 10 books are children's books, but there is one obvious exclusion: Goodnight Moon by Margaret Wise Brown. The library does give it an honorable mention, but why it didn't make the top 10 list is explained here:
How One Librarian Tried to Squash Goodnight Moon
Check out the other most checked-out books at NYPL and other events at the library here.
Here's a video by CBS News about it here:
If you enjoyed this post, please read about the New York Public Library lions turning 100 years old!