Merry Classical Christmas!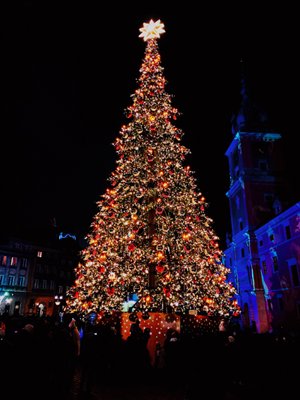 Merry Classical Christmas and Happy New Year!
What a long and busy year it's been!
I am very happy with the results of the Presidential election. I am feeling hopeful.
Now we can relax with our families and enjoy the holidays.
I love listening to special music that is appropriate to the season.
There is nothing that gets me more in the Christmas spirit than some great music by great artists!
I grew up listening to a lot of classical music. My family is European, and they really enjoyed reading, classical music, and sitting in the living room before the fireplace.
I did not grow up watching football or eating fast food.
While I love all different kinds of music, I am very familiar with Classical Christmas Music.
As the Houston Symphony writes:
What would Christmas be without music? For many of us, music is an indelible part of our Christmas memories and traditions. The same has been true for many Christmas-loving classical composers throughout the ages, so it is no surprise that many of them wrote Christmas music of their own. In roughly chronological order from oldest to newest, here are 15 of the best pieces of classical music written for Christmastime. This list is full of both old favorites and rarities, and we hope it brings some classical cheer to your holidays.
My Merry Christmas Gift To You Is Beautiful Music
For the holidays, I will give you the gift of two magnificent renditions of "O Holy Night".
The first one is by the legendary Italian tenor Luciano Pavarotti, and the second one is by the famous Swedish tenor Jussi Bjorling.
Please also read my review of The Cat Who Came For Christmas.
Enjoy!