Make Time To Read Great Books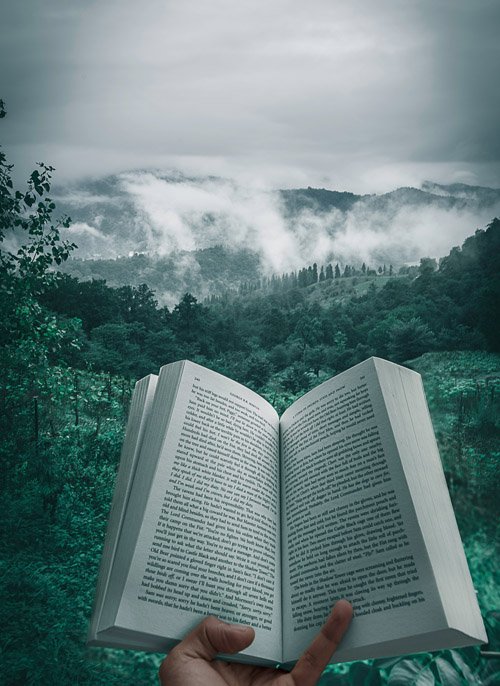 More than anything else, I love to read and write.
So if I could choose any place to have a time out from life, it would be a bookstore or library.
Table of Contents
Make The Time To Read Great Books
I love going to bookstores, drinking in the cafe and eating delicious desserts, and spending time reading magazines.
I love to carry a small notebook and pen in my purse and sit in the bookstore, writing essays, short stories, and blog posts. I love to write with pen and paper.
Collecting small notebooks is fun! I also love to wander the aisles of books in the bookstore and look for new books that I want to read.
I even love to buy paper planners and keep track of everything I need to do with pen and paper.
I Love Being Surrounded By Books
When I was a college student, I would always do my homework at the university library.
I had a heavy load of reading and writing since I majored in English and minored in Journalism.
I'd study there for hours in the second-floor "stacks" area.
I LOVED spending time in that library. I still go back to use that library to relax, read magazines, and take out books, which I can as an alumna.
I'd sit in a private carrel, tucked away on the sides of the building, and work hard, occasionally gazing out the windows at the passing students below.
I've always felt so comfortable, safe, and secure, while surrounded by books.
What made me especially happy was studying a subject I really liked, such as World Geography, History of Cinema as Art, or of course my literature and writing courses.
I'd look around me, surrounded by books, and sigh with pure contentment.
I Owned Too Many Physical Books
I used to own over 4000 physical books, but the very small space that I live in now doesn't allow me to do that.
But I still have a huge bookcase filled with physical books.
Although I eventually want very much to buy a Kindle or something similar, I will always have paper books in my home.
I cannot imagine not having books surrounding me.
Even if I ever was able to afford an e-reader, I would still have physical books around. I love the look and feel of books.
(UPDATE 2022: I have had a Kindle for over 10 years now and I now have over 1200 books on it! I still have too many books, because I also have TWO large bookcases filled with physical books!)
I had so many books because I lived in a town that is obsessed with them. In the spring they have dozens of book sales all over town.
There is one weeklong sale that has a bag sale on the last day — all the books you can stuff in a paper grocery bag for $5.00.
The line forms by the door and down the parking lot before the sale even opens for business. I still always carry a paperback in my purse.
My elderly car was called The Bookmobile. I always had many books tucked away in the glove box, seats, and trunk. I didn't want to end up stranded without books!
Ever wonder how you can find the time to read more?
In this video, Chandler Bolt describes how he went from being a non-reader to reading a book a week:
You can also read about 9 Things That Bring Me Joy.
This post was written for Mama Kat's Pretty Much World Famous Writer's Workshop. 
Thank you for reading The Literary Lioness!