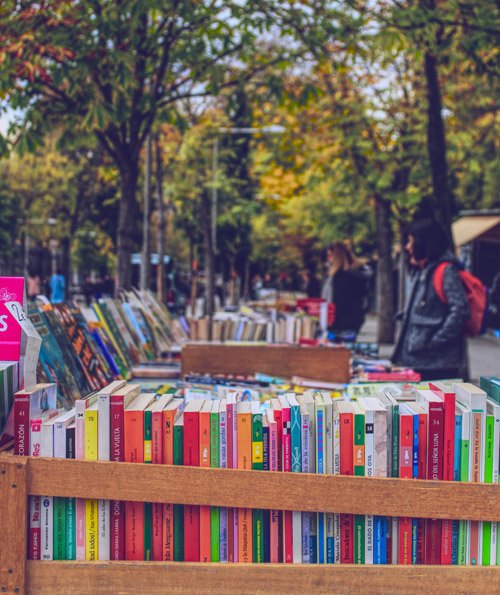 Book Sale Season Is Here!
I recently scored great books at area book sales.
Here is what I bought:
An Episode of Sparrows by Rumer Godden
Dear Life by Alice Munro

Collected Stories of John O'Hara

Literary Brooklyn: The Writers of Brooklyn and the Story of American City Life by Evan Hughes
Cry, the Beloved Country by Alan Paton
A Separate Peace by John Knowles
The Heart is a Lonely Hunter by Carson McCullers
A Movable Feast by Ernest Hemingway
The Jungle by Upton Sinclair
Shore Chronicles: Diaries and Travelers' Tales from the Jersey Shore 1764-1955 edited by Margaret Thomas Buchholz
The Story of Cinema by David Shipman
The Illustrated Brontes of Haworth by Brian Wilks
The Oxford Illustrated Literary Guide to Great Britain and Ireland edited by Dorothy Eagle and Hilary Carnell
Some of these books I have read before (McCullers, Knowles, Sinclair) but not for a long time.
The Oxford Guide I have wanted for a while, and the Illustrated Brontes is interesting.
I own the DVD of the British series of the same name, and the Brontes are a fascinating family.
There is a great website to track down book sales in your area: Book Sale Finder.
Please also read about Books and Authors I'm Ashamed to Admit That I Haven't Read . . . Yet and also What I Am Reading Right Now.