The Stepford Wives by Ira Levin | Book Review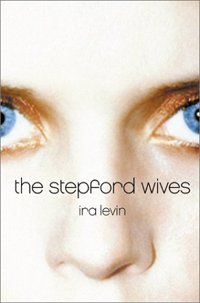 The Stepford Wives
by
Ira Levin
Original Publication Date:
1972
Genres:
Fiction
,
Horror
,
American Literature
Source:
I purchased this book
Goodreads
For Joanna, her husband, Walter, and their children, the move to beautiful Stepford seems almost too good to be true. It is. For behind the town's idyllic facade lies a terrible secret — a secret so shattering that no one who encounters it will ever be the same. At once a masterpiece of psychological suspense and a savage commentary on a media-driven society that values the pursuit of youth and beauty at all costs, The Stepford Wives is a novel so frightening in its final implications that the title itself has earned a place in the American lexicon.
The Stepford Wives is a satirical horror novel set in 1970s affluent American suburbia.
Table of Contents
The Stepford Housewives Are Too Perfect
Joanna and Walter Eberhart have moved to the seemingly bucolic town of Stepford, Connecticut with their two young children.
At first, Joanna is happy fixing up their new house and investigating the pretty town. But as time goes on, she develops an uneasy feeling that something is wrong in Paradise.
This book was written at a time when many women did not have outside jobs and stayed home to cook, clean, and take care of the children.
But Joanna comes to feel that the women of Stepford are almost . . . robotic in their obsession with having a preternaturally clean home, spending many hours, day and night, cleaning, buffing, and scrubbing. Even in the supermarkets their shopping carts are incredibly neatly organized.
The women are always beautifully dressed with perfect make-up and always deferring to their husbands. Not a hair out of place even when spending hours cleaning and playing with their children.
What Do The Stepford Men Discuss In Their Meetings?

All the men in the town belong to the Men's Association. Joanna discovers that there used to be a woman's club, but it disbanded. All the women of the town seem to be much too busy to socialize. After all, there is more housework to be done!
What is happening? Why are all of Joanna's friends suddenly deciding to cater to every whim of their husbands? Why are they obsessed with cleaning and looking impossibly beautiful?
Final Analysis
This short novel is a fascinating look at the early 1970s. In 1972 the nascent women's movement was making great inroads into American life. Joanna is interested in setting up a Women's Lib chapter in her town. But most of her acquaintances have no interest. Joanna's husband Walter seems to think of himself as a feminist. But is he? Are the men of the town afraid of how the new feminism can change their wives?
What is happening in Stepford?
This novel caused quite a sensation when it was first published and is still being discussed to this day:
Ira Levin's The Stepford Wives: Feminist Horror That Can't Escape the Patriarchy
Films Made From This Book
There have been two film versions of this book so far. The first one was in 1975, and the second one was in 2004.
I prefer the 1975 version. It really captures the time period when it was made:
If you like horror novels, please read my review of Drowned Sorrow by Vanessa Morgan.
Thank you for reading The Literary Lioness!